The Systemic Excellence Group does things differently.
We know how to bring about true change
because we have devoted ourselves to the goal of helping our clients achieve exceptional results. We've been doing this since 2011 - on 5 continents and in 53 countries, enjoying it to the fullest. We strive to be as
non-invasiv
as possible.
We will not move in your office for weeks on end when we can
navigate you to the top
in a few days - provided that you get involved as well. We know that your resources are limited. Therefore, all our products and programs are designed to achieve the maximum impact in the shortest possible time.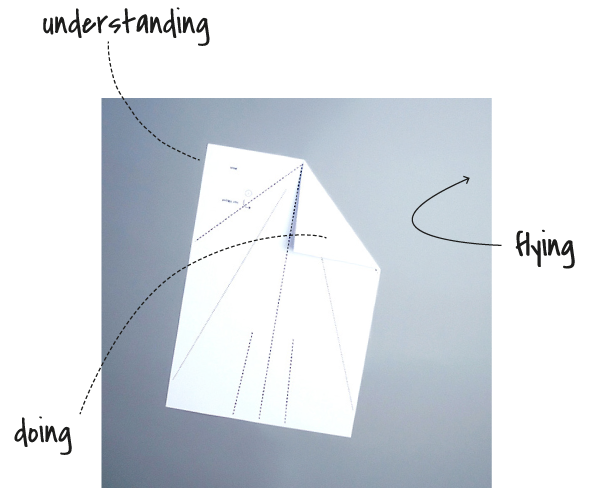 The Systemic Excellence Group does things differently.
We know how to bring about true change
because we have devoted ourselves to the goal of helping our clients achieve exceptional results. We've been doing this since 2011 - on 5 continents and in 53 countries, enjoying it to the fullest. We strive to be as
non-invasiv
as possible.
We will not move in your office for weeks on end when we can
navigate you to the top
in a few days - provided that you get involved as well. We know that your resources are limited. Therefore, all our products and programs are designed to achieve the maximum impact in the shortest possible time.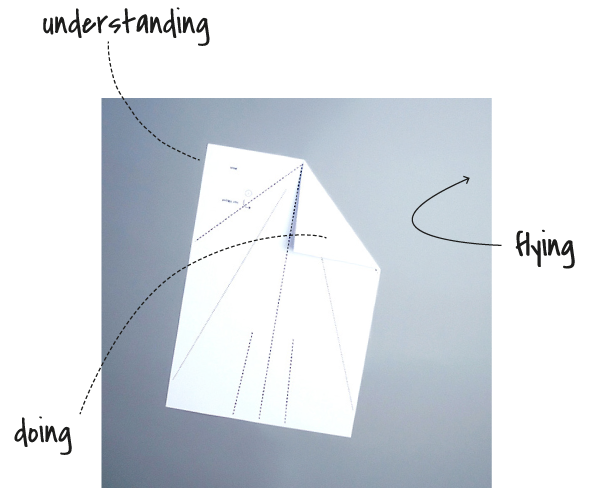 As a
Think
-Tank, we don't follow recent trends in change consulting: We set the trends ourselves. We debate our findings at conferences around the globe and publish books and articles on our TRUE CHANGE blog and in academic journals.
As a
Do
-Tank, we are the boots on the ground. We love to roll up our sleeves and get our hands dirty. We have a hands-on mentality when it comes to managing projects and navigating change processes to the desirable end. We speak your language.
As a
Create
-Tank, we stand for co-creating excellence with our customers. Our work is transparent and based on partnership. From excellent change come excellent results.
The SEgroup fellows are experienced experts and researchers in the field of change and systemic organizational consulting. They lead the change and research projects of the SEgroup and bring with them different cultural backgrounds and a wide range of professional experience and interests. The reason why they might not seem like typical management consultants is simple: more than anything else they are
true change entrepreneurs
.
---
Fahri Akdemir
Fahri Akdemir is a business trainer and consultant specialized in Soft Skills development. Working with ...
his systems engineering and strategic project management background over 12 years, giving workshops and training in 16 different countries, for different industries provide him valuable experience. Now he is using this experience in his works and his PhD study on behavioural complexity. In his works he uses experiential methods to create awareness and development on selected skill set. Fahri is a qualified assessor at International Project Management Association (IPMA) Project Excellence Awards. He is member of German Project Management Association (GPM) and honorary member of Project Management Association of Nepal (PMAN). He is also the co-founder and program manager of Coaching for Development platform which provides free project management support to social development projects all around the world.
---
Birgit Andrag
Dr. Birgit Andrag is an expert for systems research & diagnostics, diversity integration and ...
female executive leadership development. She is the Founding Director of SEgroup South Africa. Birgit Andrag holds degrees in dentistry, an executive MBA and diplomas in project management and strategic brand management. She is a member of the women business owners' association UnitedSuccess and joined the International Society for Systemic Sciences to pursue her research in the field of female agribusiness leadership in Sub-Saharan Africa. Next to her work in change projects and research, Birgit Andrag is the Managing Director of the agribusiness Berry Flavors @ By den Weg near Stellenbosch in South Africa.
---
Brigitte Bauder
Brigitte Bauder is an expert on change management with a background in the application of ...
Lean Six Sigma and mediation. She is a qualified engineer. Before joining the SEgroup, she worked at a technical consulting company and spent several years managing a communications agency in Berlin. In addition to her references from successful change management projects in Europe's leading industrial companies, Brigitte Bauder also has numerous additional qualifications. She is a Six Sigma Black Belt, an ISO auditor and business coach. She is also a trained systemic mediator (Humboldt University). Brigitte Bauder is a passionate diver and sailor. In terms of architecture, she appreciates classic modernism with its concentration on the essentials and focus on functionality.
---
Ockie Bosch
Dr. Ockie Bosch is an internationally renowned expert on systems thinking and complexity management. He is ...
professor at the University of Adelaide and the University of Ngee Ann in Singapore, as well as Distinguished Guest Professor at the University of Keio in Japan. Following his Headship of the School of Integrative Systems at The University of Queensland, he has been a founding member and Director of the Systems Design and Complexity Management Alliance. Ockie Bosch is Vice President of the International Society for the Systems Sciences (ISSS), elected Academician of the prestigious International Academy for Systems and Cybernetic Sciences and Honorary Board Member of the Business Systems Lab in Italy, among others. He is a Director of Think2Impact™, a global platform for applied systems thinking, designed and developed to help organisations across the world to take a more holistic approach to complex problem solving and to build sustainable solutions. The platform runs various projects throughout the world and has been developed on the basis of his Evolutionary Learning Laboratories for developing non-competitive environments for collaboration in dealing with complex issues.
---
Daniel Dick
Daniel Dick is an expert on change, social complexity and context / impact of corporate culture. He holds ...
a master's degree in Cultural and Social Anthropology of Vienna and Zurich. His experience is complemented by systemic approaches through his work at the Bertalanffy Centre for the Study of System Science on Impact Assessment. His passion is the relationship of individual and collective patterns of thought, culture and behaviour and their possibilities to effect change. In addition to his consulting work, he has developed a software tool for "Cultural Fit" for Multigence GmbH towards an analysis and consultancy of personnel and cultural and development. Daniel Dick grew up bilingually with Spanish and German and is fluent in English. He is also a surfer, a boxer and admires good music and provocative art.
---
Deeanna Burleson
Dr. Deeanna Burleson offers executive coaching, team development and program evaluation services ...
Working closely with the client, she creates individualized and dynamic approaches through systems science and trans-disciplinary methods to uncover the strengths often hidden within the individual and organization. Her diverse experience spans several sectors including large corporations, private companies, not for profit organizations, the US Military, and the Department of Veterans Affairs. Dr. Burleson is an associate faculty member of the Complex Science Institute at UNC Charlotte in Charlotte, NC. Deeanna serves in several advisory roles. She is the chair of the UNC Charlotte School of Nursing Advisory Board and a member of the Ashe County Health Alliance Steering Committee. Deeanna is a "conversation leader" for Riane Eisler's work, the Power of Partnerships and a Caring Economy. Weaving the foundations and processes of systems science, organizational development and the mind-body-spirit of an individual, Deeanna offers dynamic and individualized approaches to strengthening individuals and organizations. A life-long learner, she has a passion for creating environments to support transformative learning and trans-disciplinary connections and actions.
---
Zenith Law
Zenith Law is an expert in change management, project management and risk management. He provides ...
international consultancy, training and coaching services with passion and experience. He is a certified consultant in numerous countries all around the world. Zenith Law holds a bachelor's degree in computer engineering and a master's degree in Telecommunications. He also studied LL.M., specialising in cross-border insolvency and corporate rescue. Before joining the SEgroup, he was not only in charge of implementing global and regional IT projects in several renowned retail, corporate and investment banks but also involved in a couple of process optimization projects, social media strategies and gamification initiatives. In his spare time, he loves reading books, listening to music, and playing his saxophone. He is father of twins and lives with his family in Hong Kong.
---
Simon Nfor
Simon Nfor is a systemic Project Manager, Educator, International Researcher, and Entrepreneur based in South Africa ...
His areas of expertise include Complex Project Management, Strategy & Business Systems, and Action Learning Skills Development. He operates from Johannesburg.
---
Ron Purser
Dr. Ronald E. Purser is Professor of Management at the College of Business at San Francisco State University and ...
past division chair of the Organization Development and Change division of the Academy of Management. He is also a visiting professor at Meridian University, Colorado Technical University, Benedictine University, and Saybrook University. His research and consulting have been in the areas mindfulness in organizations, social creativity and innovation, nonroutine sociotechnical systems, large group interventions, and arts-based executive education programs (jazz metaphor).
---
Tikajit Rai
Tikajit Rai is an entrepreneur. In 1998, he was co-founder of the e-commerce company Kathmandunepal.com ...
After his return to Nepal in 2003, he founded Magnus Consulting Group Pvt. Ltd., the first social enterprise in Nepal and since then serves in the capacity of CEO. He co-founded the Project Management Association of Nepal and is now its president. He is responsible in the areas of education and training. He is also a reviewer for the International Project Management Association's Excellence Award. Tikajit Rai has a BSc in Electrical Engineering and an MSc in information and communication technology. He is currently working on his doctoral dissertation at the European University Viadrina Frankfurt (Oder). He is also currently preparing a project management course for MBA programs in Nepal. Tikajit Rai is a hiker and swimmer. He plays guitar and sings, too, but has no ambitions to become a professional. He is an excellent football player (in retirement). He has two children and lives in Nepal.
---
Elke Umbach
Elke Umbach has been working as a coach and systemic consultant advising organisations and executives in ...
challenging systemic transformation processes since 1996. She has experience doing this on a 1:1 basis as well as facilitating large groups. She also trains consultants and business coaches Elke Umbach is a sociologist and combines her consulting practice, theory and craftsmanship with an inner attitude of professional respect. Her work focuses on a balance between respectful confrontation and enthusiastic support. Elke Umbach is avid diver. She likes music, art and martial arts. She is the mother of two grown sons.

Join US
The SEgroup is as rich as the diverse team of characters that come together here.



We consider ourselves an alternative to mainstream consulting and offer an alternative to a mainstream consulting career. We invite you to become a part of a more joyful and meaningful approach to change.

If you want to leave the orthodoxy of consulting and research, if you are full of curiosity and excited about change, if you are looking for a good balance in life, - our door is open. Just call us or write us an email.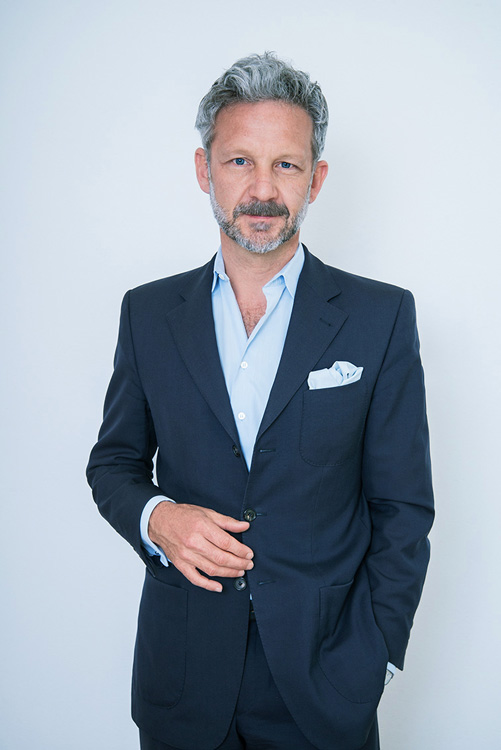 Louis Klein
Louis Klein is an internationally recognized expert in the field of systemic change and ...
complex project management. He is the founder of the Systemic Excellence Group and has been leading the board since 2001. In 2018 he became president of the SEgroup. Louis Klein holds degrees in management sciences and economics as well as a PhD in sociology. He is the author of numerous books and publications in the field of organisational consulting and business excellence, speaker at international conferences and co-editor of the philosophical business magazine agora42. Beside being a change maker in business, science and politics, Louis serves as Dean of the European School of Governance in Belin. He is also Vice-President of both the International Society for the Systems Sciences (ISSS) and the International Federation for Systems Research (IFSR). In 2010 Louis received the Inaugural Research Price of the International Centre for Complex Project Management. Since 2012 he has been a qualified Project Excellence assessor with the International Project Management Association (IPMA). In his previous life, Louis Klein won the German Rowing Championships in the single sculls twice in a row and served as a state approved wine assessor in the Mosel Valley. Besides being a wine connoisseur Louis Klein is a long-distance runner, a mountaineer and a wannabe accordionist. He is the father of two children and lives in Berlin.
The Systemic Excellence Group was founded on September 12, 2001. From the very beginning we felt that being formed the day after 9/11 comes with a special obligation: We ought to be the change we want to see in the world. And so, we left the orthodoxy of consulting and research to create something more joyful and meaningful for ourselves and our clients.

In the early years we on team building and change projects in post-merger-integration settings and large ERP implementation projects. Cross-cultural cooperation was key to enable people from different companies and with different professional backgrounds to work together.
Innovation and entrepreneurship snuck onto our agenda at roughly the same time. The questions on how innovation teams can be set up for success and how their work can smoothly be transitioned into the line organisation, seemed a hard nut to crack. And with our solutions we were able to extend the reach of the SEgroup's work beyond Europe.
In 2005 Business Excellence became the SEgroup's major focus entering the world of Lean and Six Sigma and its cultural implications on the organisation's development. By the end of 2008 the SEgroup had implemented the idea of Leading Practice in a myriad of organisational fields, ranging from quality management to strategy, from HR and finance to IT. Following its engagement in research networks across the globe, the SEgroup started major change projects in China, Australia and Africa.
2015 opened an exciting new chapter on our own digital transformation agenda. Systems Analytics provided the chance to reintegrate the SEgroup roots in social systems sciences and management cybernetics.
With the founding of the
Systemic Change Institutes
in 2016 the SEgroup closes the loop from change practice through change research to change training. After a re-branding and re-organisation process in 2017, we're full of excitement and new ideas we are eager to share with you.
Over the last 20 years we facilitated and supported the pursuit of excellence in countless reorganisation-, change- and transformation projects. We worked locally as well as along the global supply chain, from Shanghai via Stuttgart to San Francisco, and along the global capacity development axis between Kathmandu and Cape Town.

We have been most successful in all kinds of organisational second-generation challenges, from small to large: transforming business practices; guiding post-merger-integration; changing culture; integrating innovations into the line organisation; turning an idea into a grown-up business; solving conflict; developing capabilities and capacity.

Today, we know, the number one challenge is social complexity in the age of digital transformation. Find us prepared, we have been there.